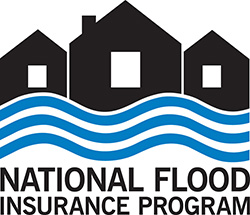 What Is A Flood?
Anywhere it rains, it can flood. A flood is a general and temporary condition where two or more acres of normally dry land or two or more properties are inundated by water or mudflow. Many conditions can result in a flood: hurricanes, overtopped levees, outdated or clogged drainage systems and rapid accumulation of rainfall.
Just because you haven't experienced a flood in the past, doesn't mean you won't in the future. Flood risk isn't just based on history, it's also based on a number of factors: rainfall, river-flow and tidal-surge data, topography, flood-control measures, and changes due to building and development.
In most cases, it takes 30 days after purchase for a policy to take effect, so it's important to buy insurance before the storm approaches and the floodwaters start to rise.
Flood insurance is available to homeowners, renters, condo owners/renters and commercial owners/renters. Speak with your local agent so that you can protect yourself from a devastating financial loss.